-
How Delivery Services Accelerate Business Growth?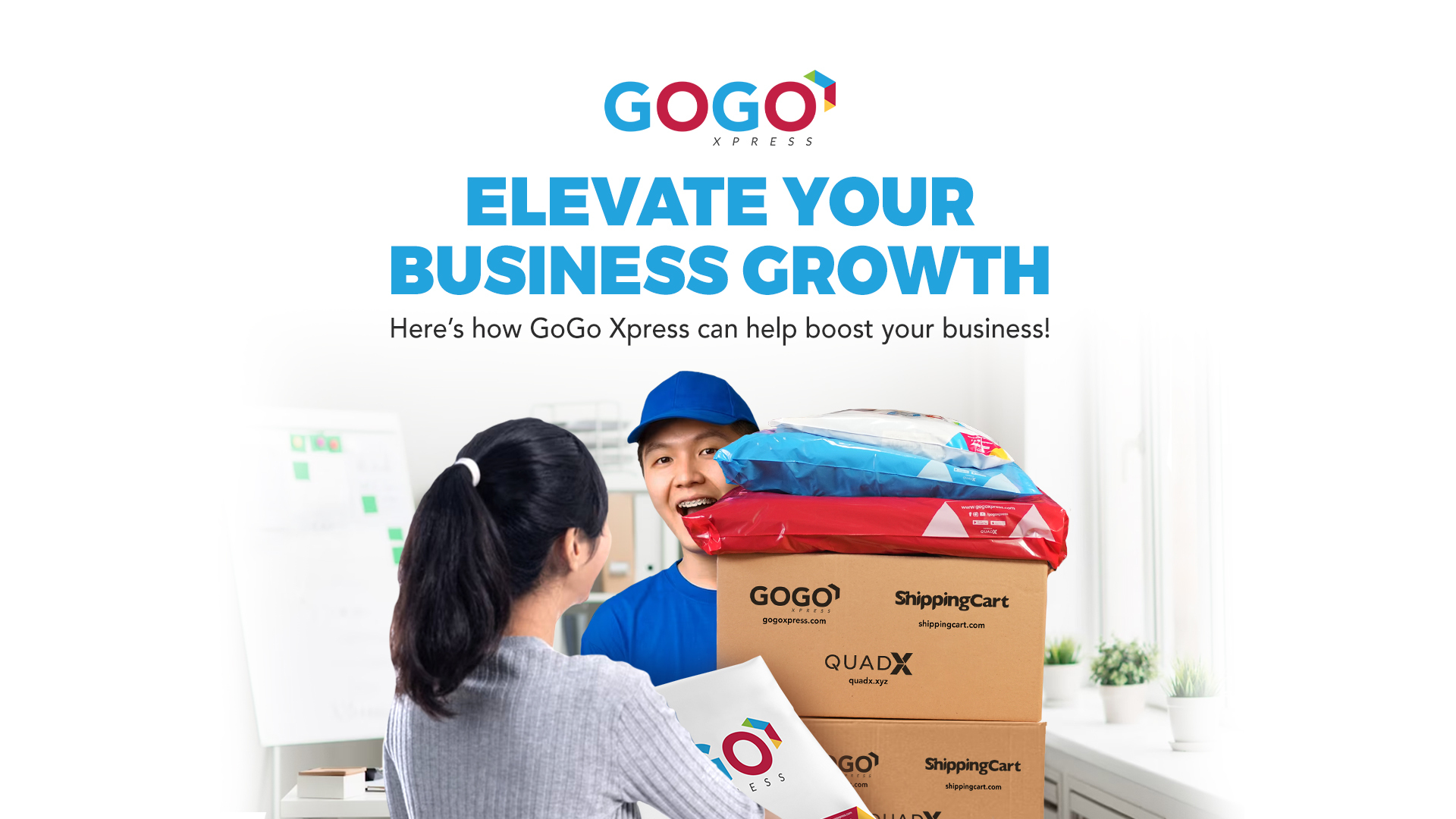 Unlocking New Avenues for Business Expansion and Success with GoGo Xpress
In the fast-paced world of business, reaching your customers efficiently and seamlessly is vital. Are you eager to ensure your products reach a wide customer base? Do you dream of catering to consumers nationwide? Discover how GoGo Xpress' reliable delivery services can not only satisfy customers but also transform them into loyal brand advocates, propelling your business towards unprecedented heights of success.
EXPANDING MARKET REACH
Embracing a delivery service can be a game-changer, bringing in growth by effortlessly connecting products with customers nationwide. Collaborating with a reliable courier service like GoGo Xpress opens doors to new markets, effectively bridging the gap with customers previously beyond your grasp.
GoGo Xpress empowers businesses of all sizes to access an expansive market throughout the Philippines. Our dependable and efficient delivery services empower businesses to effortlessly extend their influence beyond local boundaries. Whether you're a new and growing startup or an experienced brand, making connections with customers across diverse regions of the country has never been this convenient.
EMBRACE E-COMMERCE EVOLUTION
The digital era has reshaped consumer preferences, with online shopping becoming the norm. Businesses must evolve to remain relevant, and speedy, hassle-free deliveries are now synonymous with exceptional customer experiences.
A trustworthy delivery service can set your business apart in a crowded marketplace. Amidst many options, businesses that consistently uphold their delivery promises gain a competitive edge. By partnering with a distinguished delivery service like GoGo Xpress, shoppers are relieved from the need to visit physical stores. Every desired item is just a few clicks away from being conveniently delivered to their doorstep. This streamlined online shopping experience eliminates complexity, fostering lasting customer loyalty.
TRIMMING BUSINESS EXPENSES
In the world of online business, flexibility is important, particularly when financial and spatial constraints hinder the establishment of physical stores. Operating a physical store limits your customer base to areas you can reach, whereas online shops, backed by delivery services, empower entrepreneurs to cater to customers nationwide.
Embracing GoGo Xpress helps reduce the burden of high operational costs, such as fuel, drivers, transportation, and more. Our seamless delivery solutions ensure your products reach customers swiftly, all while saving you precious resources.
Experience the Convenience of GoGo Xpress: Where Every Need is Served
Empower your online business with GoGo Xpress' comprehensive services that simplify your operations. From efficient deliveries to streamlined logistics, our user-friendly app offers a one-stop solution for all your requirements.
Say goodbye to delays; say hello to GoGo Xpress – where every delivery is a promise fulfilled.
PINDOT-friendly na, PADALA-easy pa!
Need it ASAP? Here's how you can book GoGo Xpress Instant Delivery!
Are you ready to elevate your business growth? Partner with GoGo Xpress today!