App Features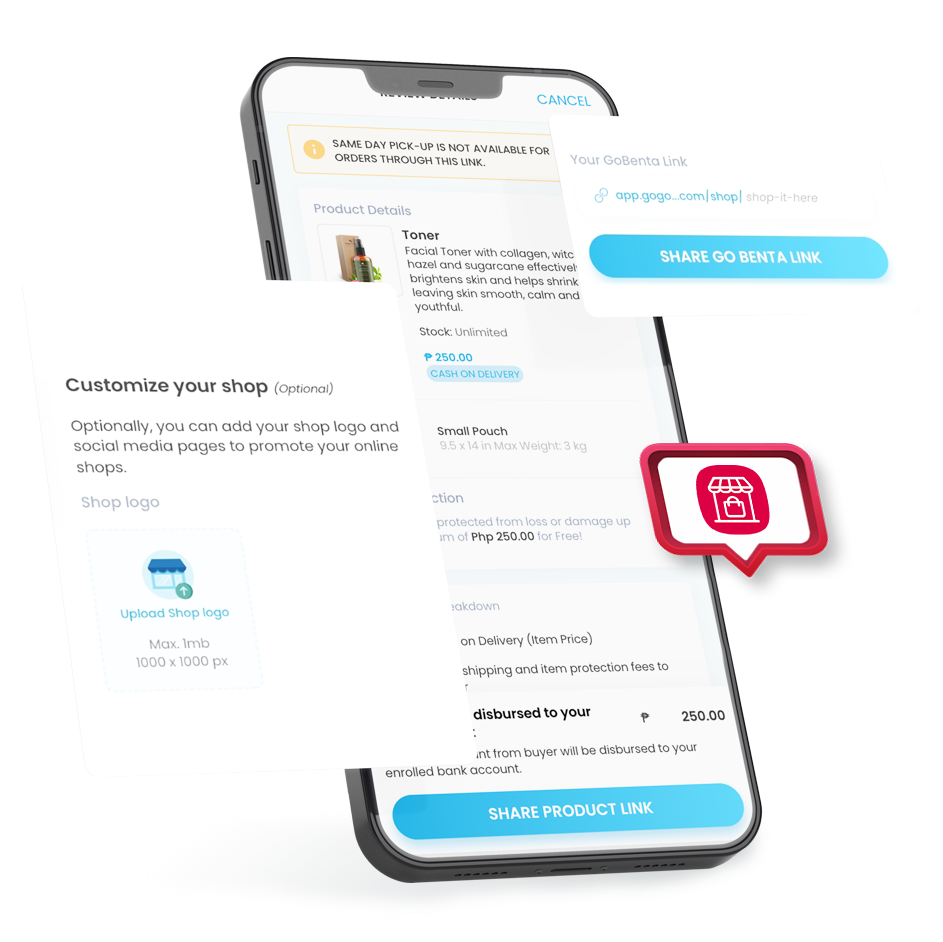 GoBenta
Build and customize your very own online Storefront link, activate your Storefront shop, and easily share it with your customers for faster and safer transactions!
Read on GoBenta Guidelines to know more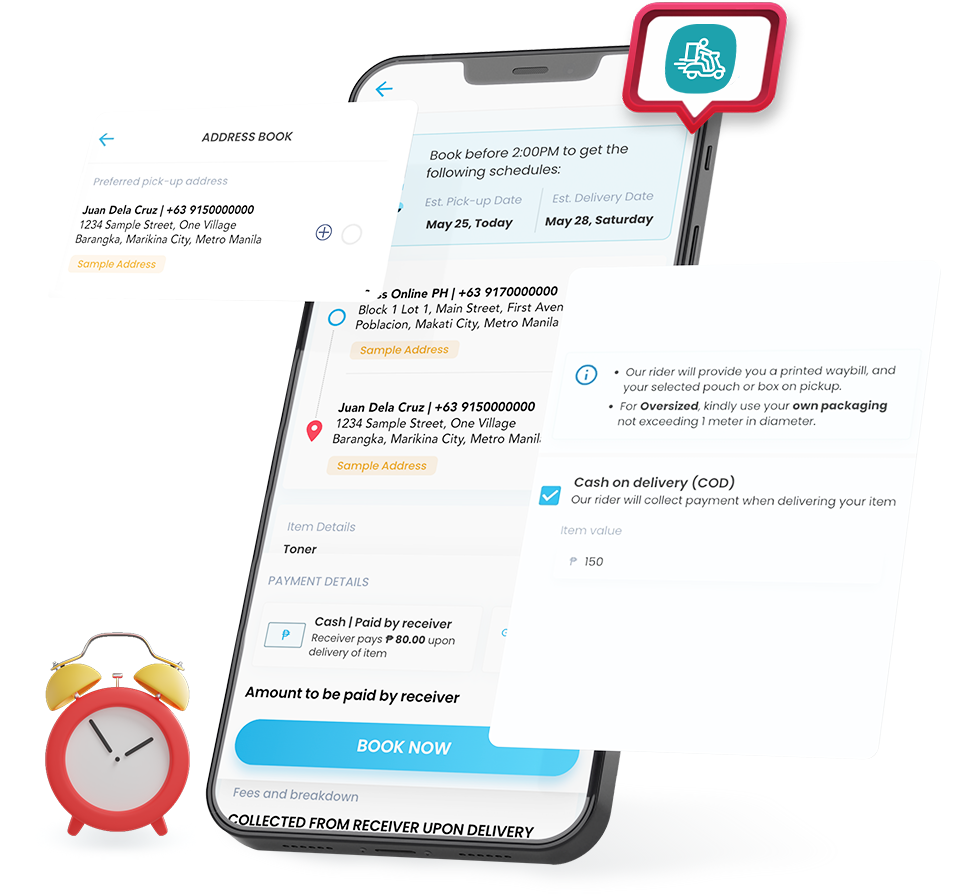 GoPadala
Instant or Standard Delivery made easy! Book packages in a few clicks via our app. We pick up for free and deliver anywhere in the country!