Announcements and Editor's Pick -
FAST, FASTER, INSTANT: GOGO XPRESS LAUNCHES INSTANT DELIVERY SERVICE!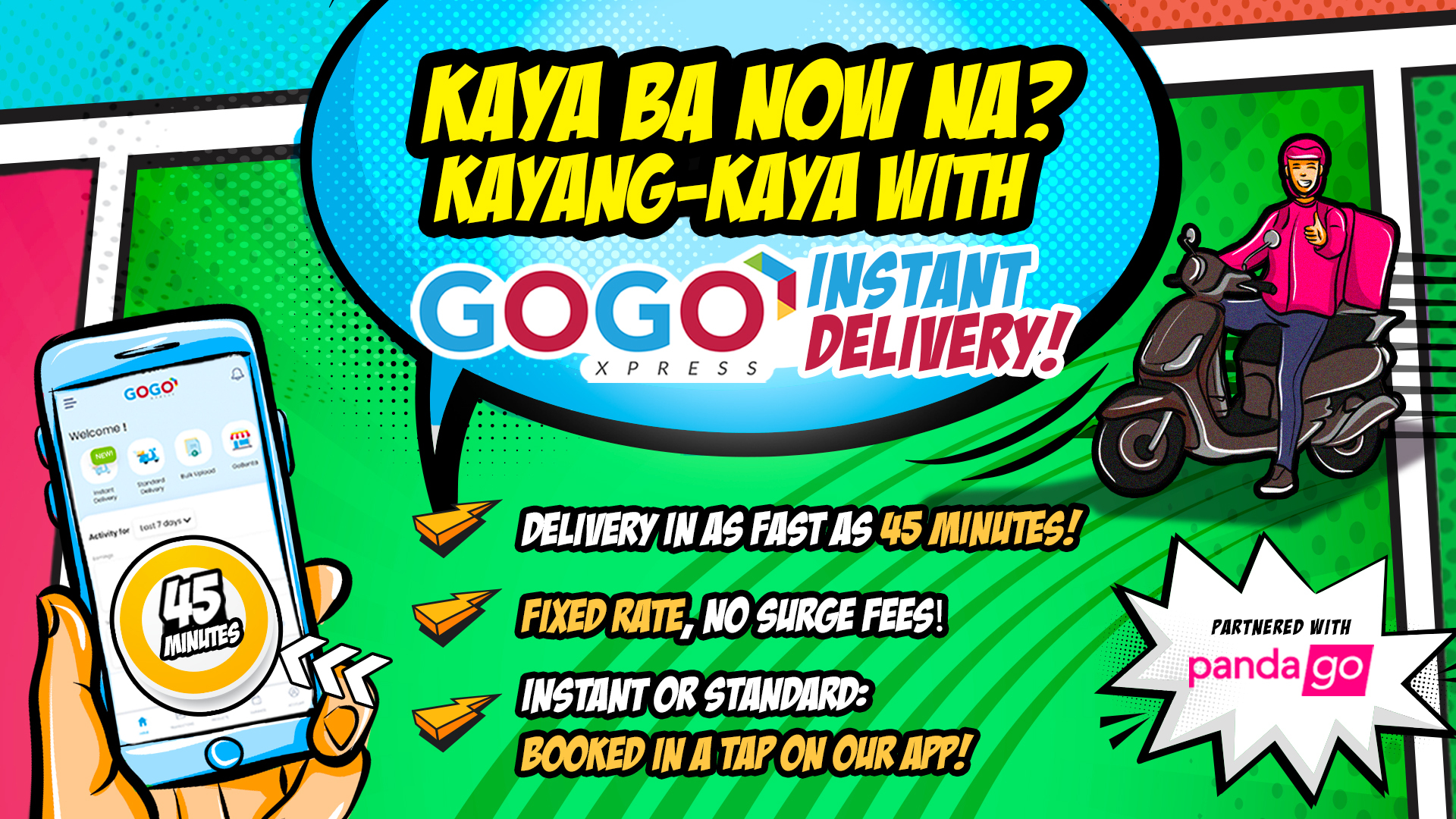 The long wait is over, mga ka-GGX!
GoGo Xpress Instant Delivery is here! Buckle up and get ready for a high-speed adventure. Experience the satisfaction of receiving your items in less than an hour! To enhance the quality of our service, we partnered with PandaGo. We are ready to cater the demands of your busy schedule. What are you waiting for? Book now!
Gone are the days of waiting impatiently for your online purchases to arrive!

HOW TO BOOK GOGO XPRESS INSTANT DELIVERY?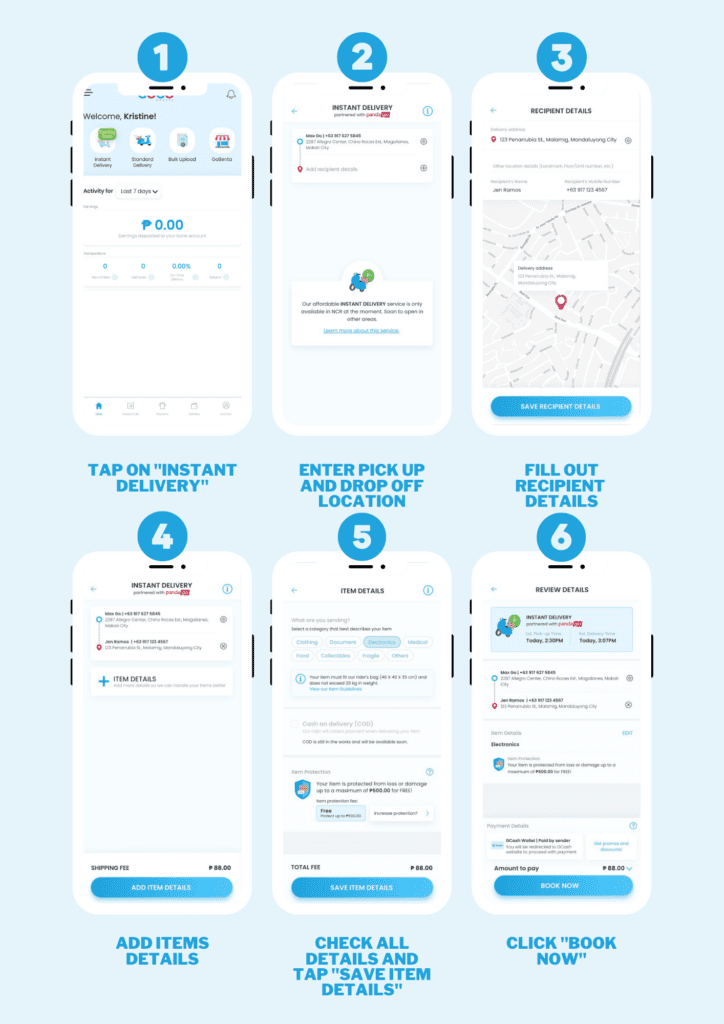 GOGO XPRESS INSTANT DELIVERY RATES
Affordable delivery charges for all shipments: Transparent pricing, no surge fees.
Promo Period: July 20 to August 10, 2023.

Per DTI Fair Trade Permit No. FTEB-172319 Series of 2023.
SERVICEABLE AREAS
Refer to the table below for the list of serviceable cities.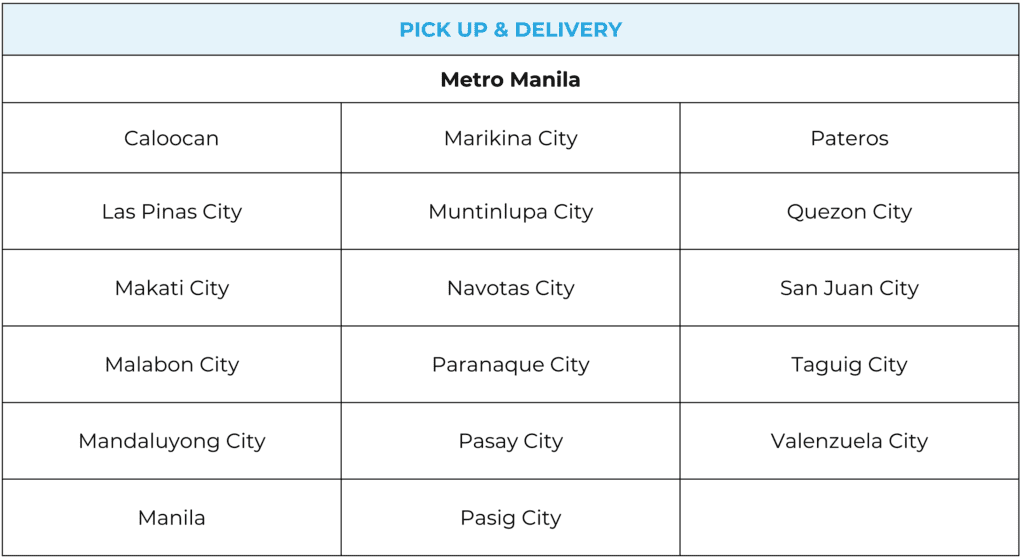 For more information on our Instant Delivery Service, visit our FAQ Page.