Posted on -
P40 Off on Small Pouch Packaging!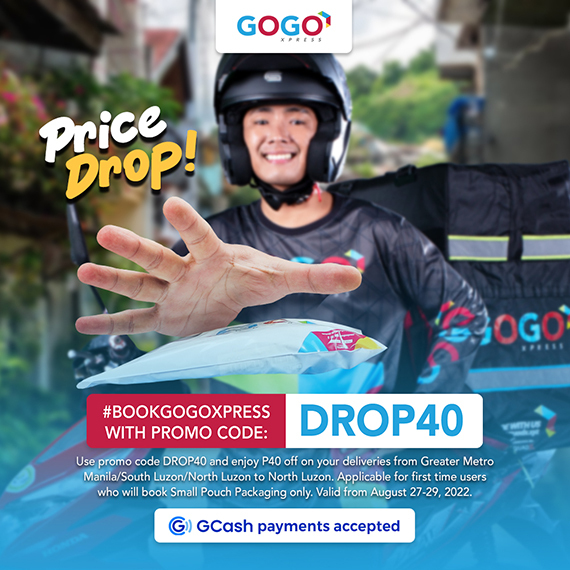 PRICE DROP ALERT, Ka-GGX!
Use promo code DROP40 and enjoy P40 off on your deliveries from Greater Metro Manila/South Luzon/North Luzon to North Luzon. Applicable for first time users who will book Small Pouch Packaging only. Valid from August 27-29, 2022.
Sell, Ship, and Save when you book GoGo Xpress!