Editor's Pick and Merchant -
How Does Cash on Delivery Work and Why It's Important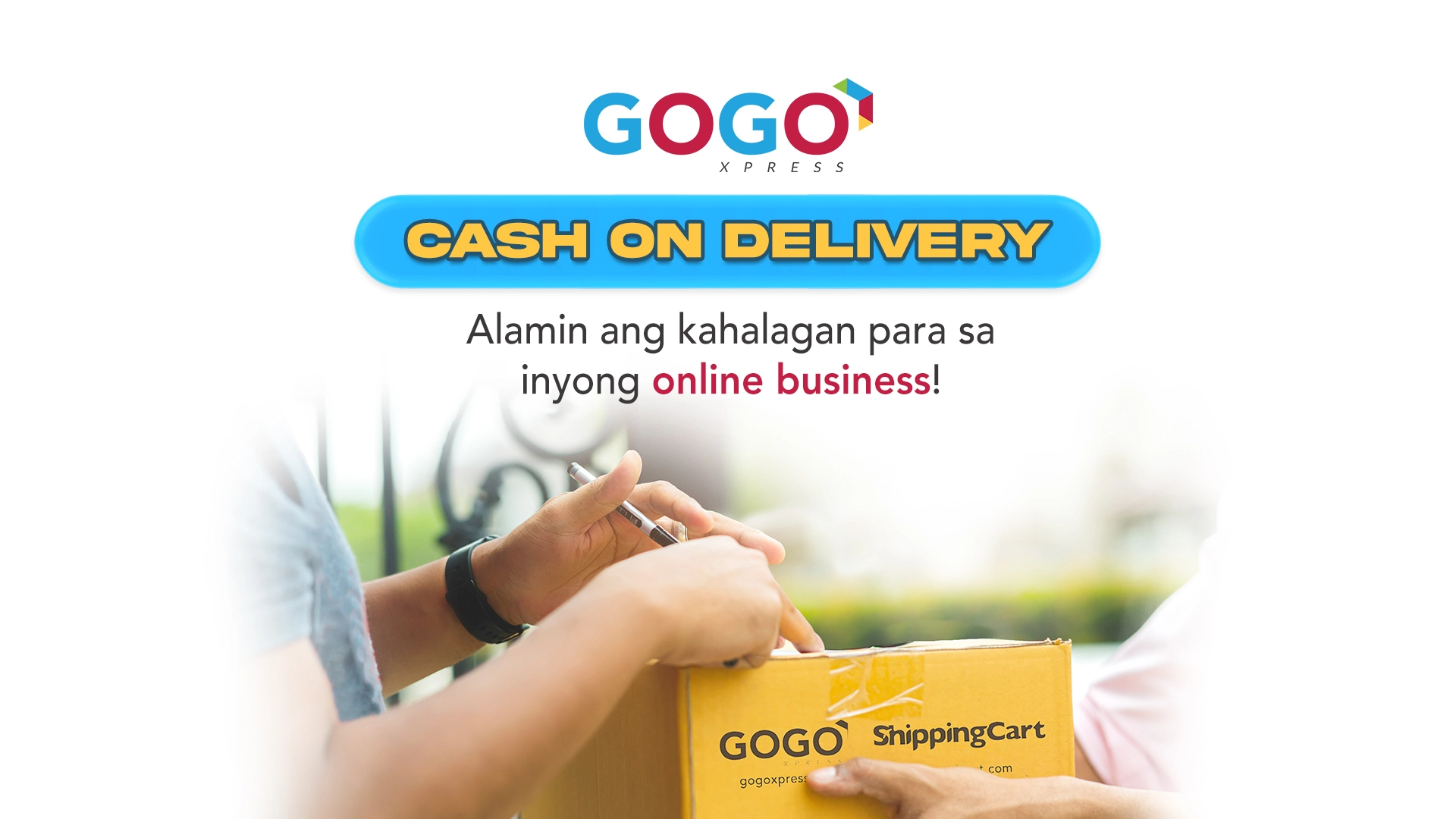 Are you planning to run a small online business? Or maybe you already have one and your products are all set but you're not sure how to handle your end-to-end payments? While Filipinos have definitely adapted to digital payments with the rise of mobile wallets and contactless payments, it's not until 2025 that the country is foreseen to onboard 72% of its population to digital payment methods. For now, a large number of consumers are still unbanked and it's essential to be able to cater to this market through COD or Cash on Delivery. In the end, the customer is king and so is cash.
What is Cash on Delivery?
Cash on Delivery (commonly known as COD) is a type of payment process where the Buyer pays for their item/s at the time of delivery instead of paying it in advance through bank, credit, or e-wallet (i.e. Gcash, Maya) transactions. COD is generally a reliable way of doing payments because both the Buyer and Seller have control over the process, but just like anything else that involves finances, businesses must use a secure and trusted system to avoid any problems.
How Does Cash on Delivery Work?
When a Buyer makes a purchase online and chooses Cash on Delivery, no payments will be made, including the shipping fee, until the Rider Partner arrives at their location and delivers the package. Cash will be paid to the Rider Partner and disbursal to the Seller will be made online through their nominated bank account after 5 business days upon successful delivery, if booking through GoGo Xpress.
Sellers must always keep in mind that they should have the correct item ready for pick-up because Buyers can decide not to pay for the item and shipping fee if the item/s inside the package are wrong or faulty. It is only considered a sale once everything has been paid.
Why Cash on Delivery is Important for Businesses
1. Good for newly established businesses 
If you're just starting your online business, it's a good idea to set up Cash on Delivery as your main payment method. The sales period is shorter since you don't have to wait until the Buyer pays for the item/s and if you're a casual social seller, a personal bank account will do for your COD disbursals instead of having to open a new account for your business transactions. 
2. "Cash is King" in the Philippines
Many Filipinos still prefer paying cash even when buying online. This is because it is generally perceived as safe for Buyers afraid of scams and using online methods, or they simply do not have the means to pay cashless. This also ensures that Sellers will be responsible in meeting their expectations as there is a risk that Buyers will refuse delivered packages if the wrong items are sent or if the items are damaged due to poor packaging. Learn how to pack items properly here.
3. Cash on Delivery saves you from additional fees!
Additional charges like bank transfer fees and pick-up fees can seem small at first but avoiding these in the first place can save your business from extra expenses. You can choose a delivery partner that offers free COD services like GoGo Xpress! Using the app for your business also includes free pick-up, free printed air waybills, free boxes and pouches, free item protection (for items valued at P500 and below), and free seller tools to help grow your business. 
Choose a Cash on Delivery Courier
When using the GoGo Xpress app, all you have to do is go to Products, and select the item you want to sell. Found in the product details section is the part for Fees and Breakdown where Cash on Delivery is automatically checked for you. You can have the option to Pass shipping and item protection fees to the buyer and an option to not show shipping and item protection fees breakdown to buyer will prompt. Read more on how it works. 
Check out our FAQs on payments and payouts for more information. 
Once the Buyer purchases an item through the GoOrderForm link, they will now fill up their details and click Confirm Order. Your item will now be scheduled for pick-up and our Rider Partner will deliver the item/s, collect the cash payment, and disbursals will be transferred to your nominated bank account after 5 business days upon successful delivery.
Check out our FAQs on payments and payouts for more information.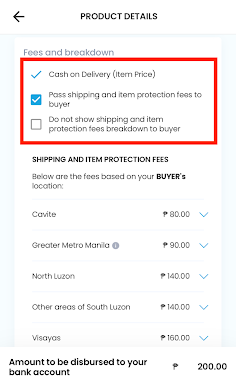 Get started with your business and book GoGo Xpress!